In my last post, I shared a number of books about addiction and recovery. It is difficult to cover such a growing and important genre of writing in one post so, I'm back!
In the area of "How To", there are a number of notable books worth reading if you or someone you care about wants to get and stay sober.
Refuge Recovery by Noah Levine. Levine is the well known author of a number of books including Dharma Punx 

in which he shared his own struggles with substance abuse and the role of Buddhism in both his sobriety and the path to a mindful life. In Refuge Recovery

,

Levine creates a program of recovery for folks struggling with addiction. In the book, Levine

adapts the Buddha's Four Noble Truths and Eight Fold Path into a systemic approach to recovery from alcohol and drug addiction. "

We must do away with any shred of denial, minimization, justification, or rationalization. To recover, we must completely and totally understand and accept the truth that addiction creates suffering."  ~ Noah Levine from Refuge Recovery.

Unhooked: How to Quit Anything by Susan Shapiro (

http://www.susanshapiro.net/)

and Frederick Woolverton differs from other self-help addiction books in that it is written by an addiction specialist of 30 years (who smoked for 2 decades and had a mother who was a raging alcoholic his whole life) in collaboration with his patient (Shapiro) who he helped quit cigarettes, alcohol and drugs 15 years ago. Shapiro shared with me, "the book talks about addiction in the big picture, showing how you can get addicted to anything. We cover case studies of people who quit smoking, drinking, pot, pills, heroin and cocaine, as well the dangers of overexercising, excessive shopping, internet porn, tattoos and piercings, even over-doing religion and charity. As Dr. Woolverton says "Beware any excitement because it takes you out of yourself and you always have to go back to yourself." "Shapiro continued, "

He helped me realize that every single addict is different and needs a different approach. Also how sometimes in order to quit you need an all-out assault. To quit my 27-year nicotine habit for example, I needed the nicotine patch, twice a week psycho-therapy and had to completely change my social life to avoid smokers and drinkers. He found that people who do one-on-one addiction therapy along with going to AA-type meetings stand a better chance of quitting. We also chronicle how common relapses are, how to help a loved one trying to quit and how to ensure you'll be clean and sober forever."

This Naked Mind

by Annie Grace

 is a unique exploration into the "why" we drink. Ms. Grace did significant research into the neurology, psychology, and cultural influences of drinking. In seeking a solution to her almost 2 bottles of wine a night drinking habit, Grace uncovers the myth that alcohol equals happiness and discovers the true route to happiness is freedom from addiction. Grace shared with me, "I was motivated to create the course and write the book because of my own journey through alcohol addiction. Although I never experienced a rock-bottom I was deeply conflicted about my drinking. I realized that I had two voices in my head – and both wanted to do more and less of something (drink) at the same time. Some other work with Dr. John Sarno (an expert on back pain and the subconscious mind) led me to the realization that although I consciously wanted to drink less I had deep subconscious conditioning that I needed alcohol. I believed it was vital for enjoyment and stress reduction alike. I realized that if I could change this programing which came from years of influence from society, my peers and family and my own experience, I would be able to end the internal conflict. No longer desiring something I knew was harmful for me." Grace continued, "I embarked on a year long journey of research into alcohol, neurology and addiction and subconscious conditioning. Through the year I journaled and at the end I found that the grip alcohol had on me – through extensive knowledge and research – had gone away. I only had one voice in my head – the voice that knew alcohol was harming my health and wellbeing. The struggle had ended and I was able to see alcohol as it truly is – not a friend that I needed but an enemy that would ensnare me by continuously creating a physical and psychological need for itself. Knowing that I had something special I took my journals and wrote the book This Naked Mind."

In the area of "Memoirs", there are a number of outstanding offerings.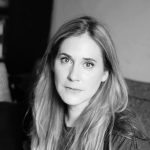 Regina Walker is a writer, photographer and psychotherapist in NYC. Follow her on Twitter @ReginaAWalker.