When you think of dating in the winter, Chicago is probably not the first place that comes to mind. There's snow, below zero temperatures, and that wind chill. Cold or not, it is an amazing place at any point in the year, and the winter months can offer several opportunities to experience Chicago attractions that aren't available at other times during the year.
When planning your next date, check out the following list for a variety of Chicago date ideas.
Ice skating
If you're interested in spending some time outside, the two most popular ice skating locations are located in the heart of the city at Millennium Park and its adjacent park, Maggie Daley. The Lincoln Park Zoo also has ice skating throughout the winter. Rent (or bring) skates and spend some time getting to know someone else through slips and falls
Skating usually starts in November and ends around March, but make sure to check locations for specific dates.
Theater
If you'd rather spend time getting to know someone in warmer weather, head inside for a trip to the theater. Chicago has an amazing performing arts culture that spans from off-Broadway productions to smaller, more intimate performances.
Book an evening to the ballet, a musical, or a concert at one of the many venues located in the Chicago Theater District. This year, Chicago Theater Week runs February 11-16 and you can score discounted tickets to a huge number of shows!
Chicago Bulls Game
If your date is into sports, one of the best Chicago attractions is attending a Chicago Bulls basketball game. Head west of the city to the United Center where you can enjoy the action, share some snacks, and root for an awesome team!
The United Center is easily accessible by CTA and bus so that you can avoid having to drive in inclement weather.

Comedy Show
There's nothing better than kicking back and letting out a laugh with someone else. It's a great way to lighten the mood and an even better way to judge compatibility. Comedy shows can be found all around the city, but some of the more popular venues include Second City Theater and The Laugh Factory.
Be on the lookout for lesser known venues where you may be able to sit in on open mic nights. Many of these happen to be held in bars, however, so make sure to fully check out the venue before attending.
Museums
Another Chicago date idea is to spend some time at one of the many museums the city has to offer. There's something for everyone–experience timeless pieces of art at the Art Institute of Chicago, explore space at the Adler Planetarium, or spend an afternoon at the expansive Institute of Science and Industry (my fave!). There's also the Shedd Aquarium and The Field Museum to satisfy any number of interests.
Other museum options can be found in our previous post, Five Unique Chicago Date Ideas.
Horse-drawn carriage
Michigan Avenue is another important Chicago attraction, containing numerous high-end and everyday shopping experiences. Pedestrian traffic can often become overwhelming, even in the colder months, so what better way to enjoy the scenery than taking a horse-drawn carriage ride?
You can choose from either a 20 or 45-minute ride which focuses on Michigan Avenue or Lake Michigan. Worried about the cold? The company, leaving from the historic water towers on Michigan Avenue, also provide lap blankets to share with your date.
About the author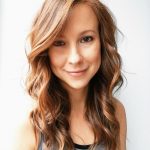 Erin is a Chicago-based blogger, personal trainer, and fitness instructor. Her blog, Erin's Inside Job, is an exploration of finding true wellness from all facets of life including the physical, mental, and emotional. Prompted to begin writing after entering recovery from drugs and alcohol, she is also passionate about breaking the stigma surrounding addiction. In her spare time you can find her writing for such publications as The Huffington Post, sweating her way around Chicago, and finding the best coffee and desserts in the city!