Summer is a great time for dating. Options abound both inside and outdoors, people seem a little more adventurous, and there's more daylight hours to enjoy. Because of its location, Chicago only gets a limited amount of sun and warmth every year, so it's important to know what activities to take advantage of when looking for dating ideas in the city.
Beaches
For as urban as Chicago can feel, it is also conveniently located on Lake Michigan, which spans the entire northeast coast of Illinois. Tourists and locals alike flock to one of the state's many beaches to simply relax, swim, play volleyball, or enjoy some food at the local beach cafes.
Chicago beach season runs from the end of May to the beginning of September, so make sure to take advantage of summer at one of the beaches.
Stand Up Paddleboarding
One way to experience the sun and water of Lake Michigan without all the crowding on the beaches is to try stand up paddleboarding (SUP for short). Using a paddleboard, which is larger and wider than a normal surfboard, you can make your way around the lake at a leisurely pace and even stop to hang out and float around.
One popular location to try SUP is Chicago SUP.
Urban Kayaks
If you're looking for yet another water excursion, Urban Kayaks are a great way to experience the Chicago River. Operating from locations downtown at the Riverwalk and south in Chinatown, you can choose from a variety of different tours or simply rent a kayak to enjoy the scenery.

Farmers Markets
No matter what neighborhood you live in, farmers markets can be found all around the city of Chicago. Take a leisurely stroll through homemade products, TONS of fresh produce, and plenty of delicious eats. They're also a great place for people and pet watching!
Movies in the Park
Chicago is home to many different parks throughout the city. During the warmer months, the Chicago Park District holds more than 250 different screenings of new and classic movies. It's a great place to enjoy the outside and relax with good company and good films.
Movies showing in Millenium Park can be found here and for a complete listing of other Chicago parks and movie times, head here.
Millenium Park
In addition to movies, Millenium Park offers a large amount of free concerts, workouts, and festivals throughout the summer. No matter what your interests, you should be able to find a great date idea to enjoy! 
Divvy Rentals
Divvy bikes can be found all around Chicago. They are a ride sharing option that allows you to rent a bike and return it at one of the many stations in the city. This is a great summer dating option to explore a larger amount of Chicago. Bike to a park, the beach, or simply go on an adventure to get to the next bike station within the 30 min time window.
To find Divvy locations and read about how the process works, click here!
Lincoln Park Zoo
The Lincoln Park Zoo, open year round, is a great stop for a date. Admission is free and there is access to a wide variety of animal exhibits and shops. Make sure to spend some time in Lincoln Park itself before or after the zoo trip and enjoy both water and nature options.
About the author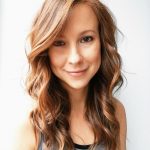 Erin is a Chicago-based blogger, personal trainer, and fitness instructor. Her blog, Erin's Inside Job, is an exploration of finding true wellness from all facets of life including the physical, mental, and emotional. Prompted to begin writing after entering recovery from drugs and alcohol, she is also passionate about breaking the stigma surrounding addiction. In her spare time you can find her writing for such publications as The Huffington Post, sweating her way around Chicago, and finding the best coffee and desserts in the city!