Dating comes with a lot of hurdles and explanations. These days singles need to have a built-in disclaimer, such as "I've been sober for five years," before it's time to place your drink order and will need to be prepared to answer the question,"Did you vote for Donald Trump?"
Politics seems to be joining singles on dates more than ever, mostly because of the visceral reaction someone might have if their date voted for the current president.
What I'm seeing happen in dating, is a love triangle is being created, which includes you, your date, and the candidates you both voted for in the 2016 presidential election.
As an online dating expert who's been coaching singles on finding love online for almost 20 years, it's the first time I've seen it this divisive.
Determined not to see love get kicked to the curb, I began researching and started writing a book, Love in the Age of Trump: How Politics is Polarizing Relationships. The book includes excerpts from over 100 interviews with singles and couples on how politics is affecting their love lives, along with political dating advice to help singles maneuver this tricky and painful new deal-breaker that's become a challenge for love.
If you're feeling the political strain on a date, you're not alone.
It's now common to see verbiage on dating profiles that say, "swipe left if you voted right," or you might notice someone wearing a MAGA hat in their profile. If so, they're sending a clear message about how important their political view is, and you need to respect their position.
A study from Wakefield Research on the Trump Effect on America, shows 22% of Millennials have broken up with someone over political differences.
Lisa Kiefer from Wakefield tells me, "President Trump is one of the more polarizing, high-profile figures Millennials have had exposure to in their lives so far."
And it's not just millennials. I spoke with one woman who said she'd rather date a serial killer than a Trump supporter.

How Do Singles Approach Politics While Dating?
In the course of my research for Love in the Age of Trump, I found the majority of women saying they were unwilling to date across party lines.
Most of the men I spoke with didn't want to talk about politics at all on a date and were not interested in hearing which candidate their date cast their vote for.
"If someone puts their political leanings in their profile, it's a turn-off to me," says Jim, a 53-year-old single man in Los Angeles. "It shows a sign that our conversations will always include politics, I'd rather that not happen."
Another single dater, Steve, feels the same way and is frustrated that women aren't willing to date someone with a different political view than his.
"Donald Trump has polarized the country to the extent that people who were never political before are now taking a stand," says Steve. My research into the great political divide corroborates Steve's feelings.
"I don't bring up politics unless my date brings it up first," says Steve. "I'm not fanatical, but I have opinions."
The reality is, with women's issues and families at risk, singles need to have an opinion, and silence is no longer golden.
Not taking a stand has become a turn-off to women, who would rather have a debate with a date, than meet someone without a political point of view.
What Should You Do if Your Date Gets Political?
We're living in a time where starting a bipartisan relationship is tricky. If a woman walked in the Women's March or other rallies, and her potential date is against gun control, it's likely not to be a fit, but that doesn't mean it's impossible.
As I explained to Refinery 29, having similar attitudes and values is the best measuring stick for the success of a relationship.
If you lean left or right, and you want a partner to be on the same political page, it's best to talk about it early on, even while chatting, and before you meet.
Still, on an early date, it's best to keep the conversation light. Let your date know where you stand, but that you'd prefer not talk about politics until the third or fourth date.
This sends the message that you're politically aware, but you'd like to get to know them outside of politics, and gives a thumbs up for a future date.
Once you're in a relationship, my best advice is to mutually agree about how much time as a couple to talk about politics, and then give it a break so you can find an activity of mutual interest to explore.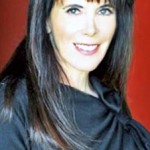 Julie Spira is America's Top Online Dating Expert and Digital Matchmaker. She's the CEO of Cyber-Dating Expert, and has been coaching singles on finding love online for over two decades with her Irresistible Profiles programs.
Follow @JulieSpira on Twitter and Instagram.