It's the most wonderful time of the year…. or is it?
For people in recovery (and, let's admit it, everyone else), the holidays can be fraught, filled with missed expectations and strained relationships rather than just Hallmark holiday cheer. That, in addition to a plethora of parties and social events, can make the next five weeks the hardest of the year for people who are in recovery.
While getting through the holidays sober can be hard, it's far from impossible. In fact, with a little extra planning and support, your holiday season can be brighter than ever. Here's how to make this holiday season one for the books, no substances required:
Take An Honest Inventory
Many people find the holiday season triggering. That might be because you used to have a lot of fun partying with friends or because the holidays have been a source of pain or disappointment in the past.
"During the holiday period many emotions are experienced which can all be triggers, from feeling festive to feeling down because one is not spending the holidays with family," said Alexia Touboul, a counselor and clinical director at Banyan Treatment Center.
As the season ramps up, reflect on how the holidays have affected you in the past, taking time to journal your experience. Getting honest with yourself can help you know what to expect this season.
Have Sober Support
Once you know what your challenges will be this holiday season, share your concerns with someone you trust. This might be a sponsor, a sober buddy or a loved one who is not in recovery but who can help keep you accountable. Work with this person to develop a strategy for getting through the season. Consider attending more meetings, having regular phone-calls to check-in or agreeing on a signal for when you need a break at social events.
Say No
During the holidays we focus on giving not just gifts, but also our time. It's easy to get overwhelmed with social events, volunteer opportunities and family obligations all in full-swing. This holiday season, don't be afraid to say no. If you don't want to do it right this minute, you probably won't want to do it tomorrow or next week — and that's ok. Give yourself permission to pass on the holiday traditions you don't enjoy so that you can focus on self-care, recovery maintenance and the traditions that add to your well-being.
Know Your Story
Despite the fact that nearly 30 percent of Americans don't drink, acquaintances are bound to ask questions when you pass on the holiday punch. Planning ahead about what you'd like to disclose about your recovery (if anything) can make the conversation less awkward. Before heading to an event, consider that you'll say if someone asks why you're not drinking, and have a plan in place in case people don't respect your boundaries or privacy. Remember, "No, thanks," is a perfectly fine response if someone offers you a drink. You don't owe anyone an explanation.  
Have A Party Plan
Chances are you're likely to attend some holiday gatherings this year, so having a party plan is important. Maria Leonard Olson, who wrote a book about her recovery, recommends getting to parties early and departing early — before there has been too much drinking. Make sure you're able to leave at any time if things get uncomfortable; whether that means having your own car, access to public transportation or an Uber, don't be afraid to duck out for any reason. Finally, bring your own non-alcoholic beverage. Having a drink in your hand will keep people from offering you alcohol.

Don't Take A Vacation From Recovery
The holidays only come once a year, but resist the temptation to view this time period as a free-for-all.
"Some people are tempted to slack on their program during the holidays, since it may feel like vacation time, which is often detrimental to their recovery," Touboul said.
Make sure to prioritize your recovery. Book social engagements and events around your weekly meetings, your yoga class, your book club or whatever else keeps you focused on your sobriety.
Establish New Traditions
There can be a temptation to focus on what you're missing out on by celebrating the holidays sober. Instead, start new traditions with your family or with sober friends. Instead of a booze-filled holiday party, consider volunteering together. Or, chose a game night, skiing or other active celebration rather than a night at the bar.
Skip Social Media
Seeing everyone's Pinterest-perfect holiday posts can make you feel less-than. Because of that, Erin Goodhart, senior clinical director of Women's Services for Caron Treatment Centers, recommends staying away from social media this time of year.
"Putting down the phone to re-engage and be present lends itself to a well rounded holiday," she said.
Start The New Year Right
New Years celebrations can be a huge trigger, so don't let your guard down early.
"The almost mandatory drinking associated with celebrating the New Year is definitely a huge driving force behind why this holiday is difficult for people in recovery," Touboul said. "Additionally, the New Year is typically associated with 'new beginnings' and 'new year's resolutions; which can add pressure and a sense of added expectation to the newly- recovering addicts who are already struggling to stay sober."
Consider spending New Year's eve with sober friends, celebrating what sobriety has brought into your lives and how you'll continue to grow in your recovery in 2019.
Have Fun
Eighty-four percent of Americans report that they're stressed during the holidays. That can lead to unhealthy behaviors and relapse. Instead of becoming consumed by stress, take time to have fun this holiday season. Consider starting a gratitude practice or engaging in random acts of kindness; go sledding with the kids or bake cookies with friends. After all, laughter is the best medicine and is more important than ever this time of year.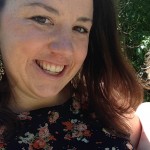 Kelly Burch is a freelance journalist who regularly writes about addiction, recovery and mental health issues. Her work has appeared in The Washington Post, Vice, and more. Kelly isn't in recovery herself, but comes from a family that has been touched by addiction in many ways. When she isn't writing, Kelly enjoys kayaking or getting lost in the woods of rural New Hampshire, where she lives. Connect with Kelly via her website, Facebook or Twitter.