The internet is both a treasure trove of invaluable goodies and a dark morass of misinformation and ugliness. In that way it does not differ much from the "real world." Knowing what to take and what to leave behind is the true skill one must acquire when navigating the world wide web.
For those who identify as having an unhealthy relationship with a substance, the internet offers a myriad of blogs and sites aimed at sharing experiences, offering insight, and even lending a helping hand.  Some are thinly veiled attempts to sell something while others are purely sounding boards for the authors who experience a therapeutic benefit from sharing their experiences and hope others will experience something positive from reading about them.
With so many virtual places out there to visit, I thought I might share a collection of some of my "favorites." This is by no means an exhaustive list but may be a nice introduction to some useful tools out there for those seeking a healthier path.

This is just a small sampling of the many resources available to those seeking and/or living a life of sobriety. One of the most important messages I believe each of these sites offers is that you are not alone in your struggle. Many have visited that painful place of hopelessness but emerged into a new life beyond their wildest dreams.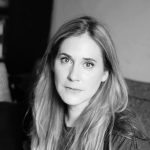 Regina Walker, LCSW, BCD, CASAC is a psychotherapist, writer, and photographer in NYC. She can be reached at Reginaannwalker@gmail.com