The internet is both a treasure trove of invaluable goodies and a dark morass of misinformation and ugliness. In that way it does not differ much from the "real world." Knowing what to take and what to leave behind is the true skill one must acquire when navigating the world wide web.
For those who identify as having an unhealthy relationship with a substance, the internet offers a myriad of blogs and sites aimed at sharing experiences, offering insight, and even lending a helping hand.  Some are thinly veiled attempts to sell something while others are purely sounding boards for the authors who experience a therapeutic benefit from sharing their experiences and hope others will experience something positive from reading about them.
With so many virtual places out there to visit, I thought I might share a collection of some of my "favorites." This is by no means an exhaustive list but may be a nice introduction to some useful tools out there for those seeking a healthier path.
I Love Recovery Café

 

– Editor-In-Chief Nicola O'Hanlon

has created a site that offers writings from various authors on the topics of addiction as well as mental health. She includes sections on health, lifestyle, and the arts which makes her site all the more rounded and inclusive. Any curious reader exploring the site for something to identify with would be hard pressed not to find it and O'Hanlon never allows the site to devolve to preaching or cliches.

Since Right Now

 – 

reminds me of a club where the people are cool, the music is right, and the décor is working. Basically, Since Right Now makes it clear that being clean and sober does not mean the fun is over. This site offers podcasts, information from professionals, art, addiction fiction, and true stories. It would be tough not to find something of interest here if you are exploring a sober life or simply interested in learning more about what sober living actually means.

A Hangover Free Life

 – is the creation of a nurse in the UK who shares her personal experience with alcohol abuse and sobriety as well as her professional understanding of the damage excessive drinking causes. She offers a free eBook on her site as well as a myriad of resources and information that is of interest to those personally struggling with substance misuse or with the struggles of a loved one as well as anyone interested in learning more about addiction and what alcohol does to the mind and body.

Hip Sobriety

 – is the creation of Holly Glenn Whitaker. Holly shares her story of struggles with alcohol and bulimia as well as the individualized program she created to transform and transcend the behaviors and substances that were diminishing her life. Through articles and podcasts, Holly shares the tools she uses to live her most authentic and fulfilling life. This is not a cookie cutter recovery story. Holly proves through her own experience that each of us has the ability to create the life we dream of as long as we are willing to do the work.

She Recovers

 – 

She Recovers is the creation of mother-daughter team Dawn Nickel and Taryn Strong – both of whom are in recovery. Focused on the process of healing of women, She Recovers espouses the belief that we are all recovering from something and that self-care is at the core of well-being and freedom from self-destructive behaviors like substance misuse, eating disorders, etc. Integrating yoga, essential oils, and the importance of connection, She Recovers is a site for women by women.

Transformation Is Real – 

Book author Daniel Maurer shares stories (both his own and those of others) of life transformations. Daniel openly shares about his own struggles with addiction and features the stories of others who have had similar struggles. Daniel covers sobriety but also mental illness and trauma. His stories are real and inspiring. You may find yourself shaking your head as you read his words and learn of the struggles of those not unlike yourself.

The Miracle of the Mundane

 – Mark Goodson recently celebrated 10 years of sobriety. Through his blog he offers community, connection, and a glimpse into how the ordinary can easily be transformed into the extraordinary depending upon how we view it. Life in recovery can be miraculous even without the fireworks and Mark illustrates the unique beauty of serenity and gratitude.

Miracles Are Brewing –

 Carly Benson is a woman in long term recovery from alcohol and drug misuse. As a sober woman, Carly has created an intentional life and shares through her website how in sobriety she has been able to live a life of realized potential and forward motion. Carly inspires her readers by sharing where she was and where she is now. Change is possible and Carly shares her journey openly and honestly.

Sarah Talks Food – 

Sarah Roberts is a force to be reckoned with! Sarah has been sober from alcohol for 14 years and has made it her mission to learn and share all the ways to live a healthier, more fulfilling life. She is a gifted writer who shares everything from recipes to personal life experiences aimed at providing the reader with a set of tools to live a vibrant and healthy life. Sarah proves that sobriety is not only about what you are not doing (drinking!) but all the experiences, challenges, and adventures life offers you every day.

Laura McKowen – 

I visit Laura McKowen's blog often. There is something so deeply authentic and intimate about her writing that I feel I know her. She is the friend I admire and want to be like. Laura is sober and teaches yoga but that is only a superficial description of the woman behind this amazing website. Laura is ever growing and sharing what she learns along the path. I encourage you to accept her invitation to join her journey and create your own roadmap as she has done.

Veronica Valli

 – Veronica Valli is both a professional in the recovery field and a recovered alcoholic and drug addict. Her site offers advice, a book club, interviews with other recovering people, and writings about her own experiences as a binge drinker and now sober woman. Veronica's enthusiasm leaps through the computer screen and offers hope for the weary.

This Naked Mind –

 Annie Grace wrote the groundbreaking book

This Naked Mind.

Annie does not focus on drinking as a spiritual malady but, instead, uses her research into the science behind drinking to create a program for abstinence. Her blog offers videos, articles, and "true stories" to offer readers a glimpse into life without alcohol and the tools to get there. Annie's program is unique and effective and the community that has grown around her book and program is strong.

Tammi Salas –

 Tammi Salas is an artist, writer, and sober woman. Her site offers monthly updates about her sobriety journey as well as interviews with others walking the sober path. Along with co-host

Sondra Primeaux she offers a weekly show entitled The Unruffled Podcast that explores all topics relating to creativity in recovery. 
The Sobriety Collective – 

Laura Silverman is a pioneer. Currently a decade sober, Laura has created a virtual collective and community for those living a sober life and those aiming to get there. Laura immediately feels like a best friend you could tell anything to, who would support you, and encourage you every step of the way. There are no judgments or "shoulds" here. Through her site, she introduces the reader to numerous other blogs, podcasts, and resources that can make the reader feel less alone in their quest for a sober life.

Balance and Breathe

 – Esther Nagle using her site to share the transformative nature of yoga in her recovery from addiction and mental health issues. Her focus is on helping other women learn positive coping skills. Her blog posts focus on topics including self-care, how to handle stress, and the importance of resilience in recovery. Esther addresses women in recovery though much of the content on her site is just as relevant to men seeking a balanced and sober life.

AA Agnostica

 – AA Agnostica is a site for those who follow the program of Alcoholics Anonymous and identify as agnostic. All of the contributors to the site utilize the 12 step program in their recovery from addiction but find the religious content of many AA meetings disturbing. This site offers first person accounts and articles so that others who identify as agnostic can find healing through AA without the need for religious identification or prayer.

UnPickled

 – Jean began her blog on her first day of sobriety. She has continued to share what life is like "unpickled" and offers support and encouragement to anyone seeking a life free from alcohol. Her blog is at times serious as well as funny and embodies the many twists and turns that life without anesthesia presents.

Living Sober

 – 

Mrs. D is Going Without

is a book written by Lotta Dann

who is the blogger behind Living Sober. The site offers blog posts by Mrs. D herself regarding her own sober journey as well as an

Ask the Expert

section, Sober Toolbox, and a community forum which readers can register for and participate in anonymously.

Sober Evolution

 – 

Austin Cooper initially started Sober Evolution as an Instagram account in 2016 to act as a reminder of the wisdom he was gaining through his sobriety and to share his experiences and all that he was learning with others. His site offers blog posts ranging in topic from

In Recovery From Cancer

to

5 Life Building Tips for Those of Us in Recovery!

Austin also includes a separate section on his site of additional resources to assist those seeking treatment and support.

Women for Sobriety

 – 

Women for Sobriety is a program founded by the late Dr. Jean Kirkpatrick. After attending AA and finding the program unhelpful, Dr. Kirkpatrick created a program of recovery from alcohol addiction focused on the female alcoholic. Dr. Kirkpatrick believed that recovery should be about lifting each other up and based the program on 13 affirmations. The WFS site offers a wealth of resources as well as a very active forum and daily online "chats" which are hosted by volunteer moderators. There are WFS meeting in real life but not as plentiful as 12 step meetings. The site offers a rich, supportive, and active online community for women seeking abstinence and a "new life" in sobriety.

This is just a small sampling of the many resources available to those seeking and/or living a life of sobriety. One of the most important messages I believe each of these sites offers is that you are not alone in your struggle. Many have visited that painful place of hopelessness but emerged into a new life beyond their wildest dreams.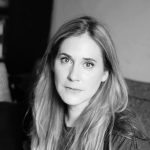 Regina Walker, LCSW, BCD, CASAC is a psychotherapist, writer, and photographer in NYC. She can be reached at Reginaannwalker@gmail.com