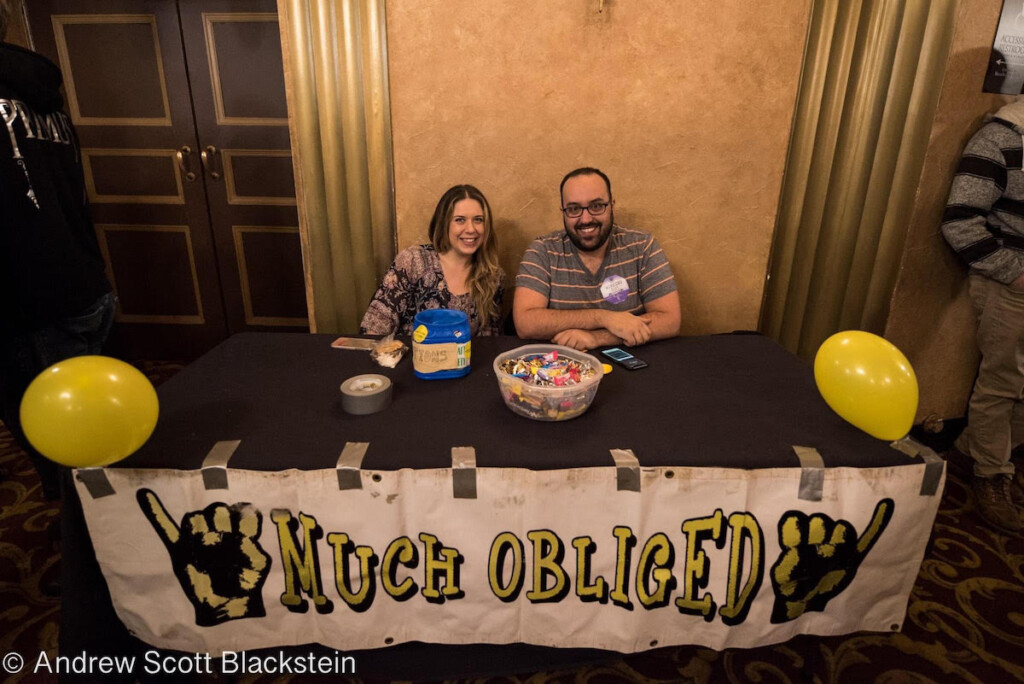 I was 15 when I saw my first show at the Roseland Ballroom in New York City. The Disco Biscuits played, everyone was high, and it felt like home. After living as an outcast in a preppy Long Island town, this was the literal band of misfits I'd hoped to find. That was two decades ago. For years, my life and addiction spiraled as I followed bands from city to city, staying out past my bedtime in pursuit of belonging, connection, and something greater than myself that brought meaning to my life.
Before we get into that though, let's pause for a brief history lesson:
The Bus Came By and I Got On
The Grateful Dead is the seminal band of the jamband scene and their loyal, nomadic fanbase set the tone for all who've come after. The band's ability to improvisationally transition from one song to the next, never playing the same set twice, and psychedelic exploration of sound and space kept people coming back every night.
Their dedicated fans transformed into a traveling ecosystem. People followed the tour across America in vans & VW buses. They sold food, merch, booze, and drugs in parking lots and camped under the stars. They were a hodgepodge community of vagabonds seeking one thing: a carefree community where the music could take them away.
It's no secret that the bandmates were into partying hard; front man Jerry Garcia lost his life in '95 after years of drug abuse and hard living. Prior to adopting The Grateful Dead as their name, the band went by the name The Warlocks. During this era, they participated in acid tests with Ken Kesey and the Merry Pranksters, and it's safe to assume they've consumed more LSD than anyone on the planet. They shepherded a subculture where the drugs were as free as the love and in an environment steeped in substance use, it was only a matter of time until the proverbial cream rose to the top.
Fans whose once recreational drug use turned occupational started seeking recovery. They found supporting one another at shows provided invaluable protection to the temptation surrounding them. A group of fans in Philadelphia who attended recovery meetings together began organizing at shows. They used yellow balloons as markers to find one another, which has since become the symbol of all sober music groups in the jamband scene.
I'll Get a New Start, Live the Life I Should
They called themselves the Wharf Rats, a name derivative of a Grateful Dead song about a downtrodden wino insistent he'll "get a new start. Live the life [he] should," apropos of the experience so many in recovery share. The Wharf Rats movement has grown substantially over the last 40+ years with a Facebook community of 11k+ members.
At each show, volunteers set up a table donning the trademark yellow balloons and small candies for members and passersby — sugar helps cravings, and for all of us ex-smokers, Lifesavers™ take on a whole new meaning. A meeting is held at set break for all who wish to remain drug and alcohol free where people share about the joys of seeing live music substance-free, gratitude for the like-minded friends they've made, and sticky spots of temptation when the support of a fellow Rat made all the difference.
The jamband subculture that began with the Grateful Dead has continued to grow and take on a life of its own, twisting and swirling into new iterations of itself, a cultural embodiment of the tie-dye shirts and LSD that built it. After the Dead came bands like Phish and Widespread Panic, followed still by the next generation of improvisational players including The String Cheese Incident, Umphrey's McGee, and my own personal poison, The Disco Biscuits.
One Show At A Time
With each new band came a new group of music-lovers in recovery hellbent on finding a way to enjoy music without using. The Wharf Rats inspired a mushrooming of yellow balloon groups, namely The Phellowship for Phish, the Jellyfish for String Cheese Incident, The Digital Buddhas for the Disco Biscuits, and so on. Each group follows a similar format of having volunteers available throughout shows and a set break meeting for all who want to stay substance free to gather. After the show, we're often found at a local food establishment, laughing and loving, basking in the community we searched for since first stepping onto the dance floor.
I'd seen hundreds of concerts before I hit bottom and sought recovery. My identity was completely tied up with being a part of the scene & the life of the party. On December 26, 2013, I had my last drink. Spoiler alert: I was at a show! The next day was the first day of the rest of my life and has remained my clean date ever since.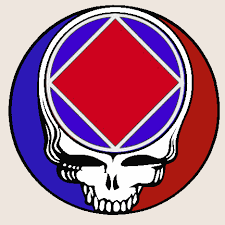 I'll Get Up and Fly Away
Gratefully, I have an uncle who is a long time Wharf Rat. Early in recovery, I volunteered with him at a show in Brooklyn. I met other sober fans and made new friends who come to dance rather than drink. The pure bliss of being in the moment for an entire show is priceless and something I wish everyone could experience.
I no longer identify as the girl who parties all night. Don't get me wrong; I'm still a killer on the dance floor, but there's so much more to who I am and how I interact with the world. I love working at a yellow balloon table where I can give back. When I see a concert, I come home with money in my bank account. I return replenished rather than depleted. It's a great life and it's possible for anyone dedicated to their recovery.
The relationships made with other sober music lovers is indescribable. The bond amongst us is instantaneous and the level of understanding is magical; otherworldly, even. My connection with one yellow ballooner grew so close we started dating in 2019. He proposed last year and next May, we'll be husband and wife. Never doubt the power of music and love. It's helped thousands stay sober at countless concerts and many of us find lifelong connections, romantic and otherwise.
If you've yet to check out the sober music scene, I can't recommend it enough. If your favorite band or artist doesn't have a yellow balloon community, start one! A little service goes a long way and you'll soon find yourself amongst a crew of companions you never knew you missed so much.
Pam Mahler is a Jewish American writer, humorist, and self-care enthusiast who is passionate about recovery, philosophy, and what it means to be human. She resides in Wayne PA with her partner, Adam, and their spirited tuxedo cat, Gumbo