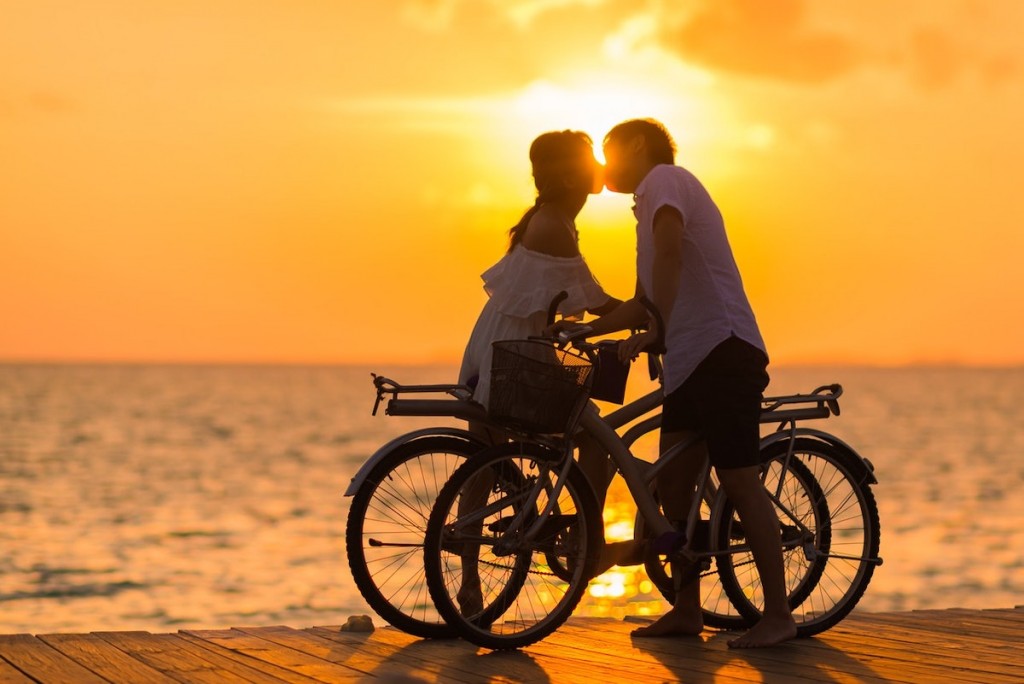 Successful dating is all about getting to know the other person while enjoying your time with them. One of the best ways to do this is by asking questions. Not only do they help you get to know each other but they also avoid those awkward silences that can crop up every now and then.
In this article, I'm about to run you through 10 simple questions you can keep on hand to help you out. Ranging everywhere from silly throw-away questions to something a little deeper, you're covered no matter the situation.
By the end of this article, you'll have a bunch of great questions to ask wherever you choose to go on a date!
Who is the most important person in your life?
Understanding the people they care about most can tell you so much about a person. It can show you who has made a huge impact on their lives, whether it's an inspirational figure in their life or a friend who supported them throughout their journey into sobriety.
Whatever the answer, you can bet it'll be an interesting one! That said, it's not exactly first date material, you might want to save this and try out some questions to ask a girl that are more flirting than serious.
If you ruled the world, what would you change?
If you're looking for something a little lighter for that first date, this one is a great choice. Silly, light-hearted and amusing, it'll still go a long way to getting to know them.
Do they keep an eye on world events? Do they crave money and power? Maybe they'll head in a more humanitarian direction. Silly as the question is, it's still pretty telling.
If you won the lottery, what are the first things you'd do with your money?
Money can change people and it can also reveal their true character. How they'd spend their winnings just might tip you off as to the type of person they really are.
Whether they'd go straight for the big house and supercar, invest or spread their wealth around. There's only one way to find out, right?
How do you spend your free time?
How we spend our free time is often a big reflection of the type of person we are. Of what we enjoy doing, where our priorities lie and the type of personality we have.
Personally, my free time is often spent working on my fitness or spending time with friends. I'm working to improve myself and keep in touch with the people I care about most.
For others, it might be an Xbox binge session or mindlessly scrolling Instagram. There's no right or wrong answer but it's still a great way to get to know someone.
If you never had to sleep, what would you do with the extra time?
Wow, the possibilities are endless. Sleep can be such an inconvenience sometimes, huh?
Along the lines of some of the other questions in this list, it will give you a hint as to their priorities. What they'd do if they had more time and resources available and how they'd spend it.
More time at the office? More time at the bar? Watching Netflix? Volunteering?

What would you most want people to remember you for?
This list has a mix of deep questions and some that are more first-date appropriate. This question straddles that line between the two. It's still a deep topic to talk about yet it's not so deeply personal that it needs to be saved for a later date.
Deep down, there are attributes we all want people to know and remember us by yet it's a topic we rarely think about. How we live our lives and what we want out of it tends to get lost in the noise.
I'm a fan of this question because it really makes us think and the answers can be so interesting.
What are your biggest pet peeves in a partner?
Relationships during sobriety can bring about fresh challenges but that doesn't mean they're always a bad idea. If you're looking for a long term relationship, this question could be an important one. How likely is it that the two of you would annoy each other on a daily basis?
Do the two of you share the same taste in music? Do they despise the idea of your annual road trips? Of course, this question is all in good fun really. Research even suggests that couples who argue (effectively) are more likely to be successful!
This isn't about to define your potential for a relationship but it can go one of two ways. You either find some common ground to talk about or points of contention to "fight" about!
If you could change one thing about your life, what would it be?
Let's face it, we all have at least a couple of things we'd change about our lives if we could, right? Maybe we don't have the time, the resources or the ability but that's exactly what makes this question so interesting.
As for the answers, they can fill you in on where they feel they're falling short. Are they insecure about their job? Money? Life achievements? Do they just want more of what they already have?
It can turn into an interesting discussion very quickly.
What's the worst date you've ever been on?
You might think this is a terrible question to ask on a date but I really don't see why. It's 2020 and dating has become far more accessible than it was in previous decades.
That means we've all been on multiple dates and probably have some hilarious bad date stories to tell. The taboo of never talking about other people you've dated is a thing of the past.
Be ready to share your own stories and laugh at their past experiences too!
What's the worst pickup line someone has used on you?
Somehow, tired old pickup lines are still considered acceptable by some people. Even when they're used ironically, they're still not funny and yet. . . here we are.
There's a great chance they've had a few lines used on them in the past which also makes for some funny answers. Get ready to cringe and appreciate the fact these people have really lowered the bar for you!